1) Stood first and secured gold & silver medals in various All Bengal Recitation Competitions (Bengali, English & Sanskrit) since 1970. Secured nine out of ten prizes in the Inter College Competitions organised by the Calcutta University Institute in 1974.

2) Stood first in the All India Elocution Competition organised by the Ramakrishna Mission Institute of Culture, Calcutta in 1973. Stood first in the All Bengal Debate Competition organised by Chinmoyee Smriti Pathagar.

3) Received Dishari Award for Recitation.

4) Adjudged Best Actress for solo acting in 'Jaaraa Brishtite Bhijechilo' by Paschimbanga Natya Akademy in 1997.

5) Best Actress by Drama Academy India for the same production.

6) Best Actress Award by Dishari for 'Char Duar ' (2003).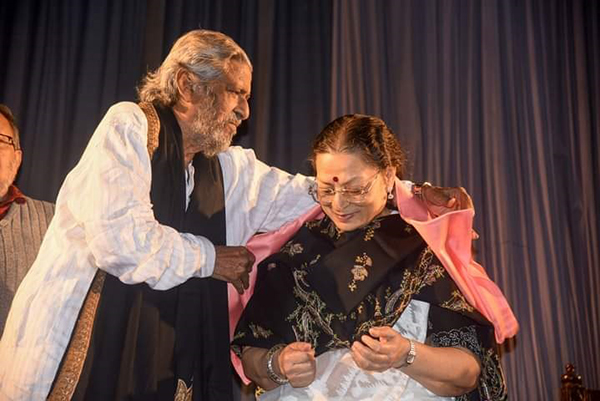 Nandikar, on the inaugural day of their 39th National Theatre Festival, felicitated Bijoylakshmi Barman for her decades of work in recitation and theatre.